Christingle
16th December 2019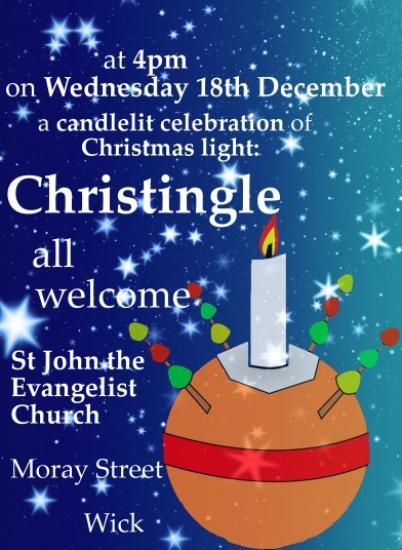 Wednesday 18th December . 4.00pm.
Related Organisations
Related Articles
On 11 November 2018, 100 years since Armistice, bells will ring out in unison from churches and cathedrals in villages, towns and cities across the country. As part of "Her Majesty's Government" ambition for Bells to ring out at 12.30pm on the 11th of November, to commemorate the centenary of the Armistice, which signalled the end of the First World War, a team of some of the Poltney Bell Ringers will join the congregation of St John's Scottish Episcopal Church, Moray Street, Wick on Sunday 11th November 2018.