13th Highland Youth Convener appointed
11th September 2018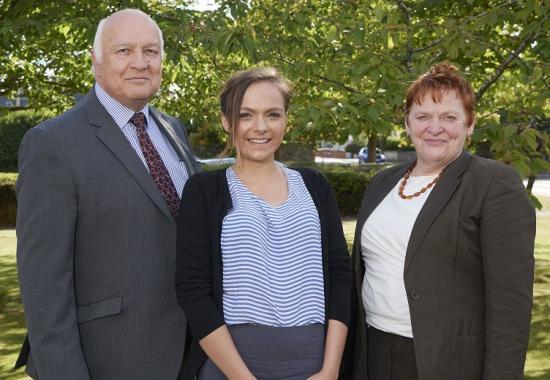 Esme Leitch from Duror took up her role as the 13th Highland Youth Convener at the end of August 2018.

As Youth Convenor, Esme provides a consistent link for Elected Members and senior officials in The Highland Council, representing young people's views and act as a sounding board for youth issues in the Highlands. Esme will attend Council and Community Planning Partner meetings and has full voting rights on the Education, Children and Adult Services Committee with speaking rights at all other Council Committees.

The Youth Convenor works closely with young people across the Highlands through Highland Youth Voice, Area Youth Forums and Pupil Councils in Secondary Schools. Esme will maintain the links between organisations and partners already established by previous Youth Conveners and will be seeking to develop new connections with organisations across the Highlands.

Esme (20), attended Kinlochleven High School and has worked recently as a presenter with Nevis Community Radio and Project Manager with Kinlochlovin' Social Enterprise. She also participated in the Scottish Parliament and Young Women's Movement 'Young Women Lead' pilot programme and is an active part of Lochaber Youth Theatre.
Esme said: "I am incredibly excited for the year ahead and feel honoured to have been given this amazing opportunity. The role of Youth Convener is unique, but I am ready for the challenge and believe with my professional and personal experiences, passion for the area in which I live along with the support of the great teams at High Life Highland and Highland Council I am ready to embark on an exciting 12 months.

I am passionate about facilitating the development of young people and empowering them to speak up, be heard and make positive social change within their communities. Along with continuing the work of previous Youth Conveners, I will be developing and delivering my own action plan agenda. "

Esme continued "In the next 12 months I am keen to tackle some of the barriers young people are proven to face throughout Highland. For this reason my priorities will be to focus on rural empowerment, gender equality and making the Highlands more inclusive for minority groups such as the LGBTQI community.

I will also endeavour to make sure my actions are in line with the wants and needs of the young people I work with and make sure I pay attention and respond to other issues highlighted by them throughout the year. Over the next year, I look forward to helping make Highland an even more inclusive, safe and positive place to be a young person in this very exciting and vibrant time throughout Scotland."

Convener of The Highland Council Cllr Bill Lobban welcomed Esme to her first meeting of The Highland Council, he said: "We welcome Esme to the chamber and her contributions to the proceedings of Highland Council. More than ever the Youth Convener's representation of the youth voice is especially important in the Year of Young People 2018. We look forward to Esme's input and insight into Council business."