Stones Of Skinnet
26th August 2013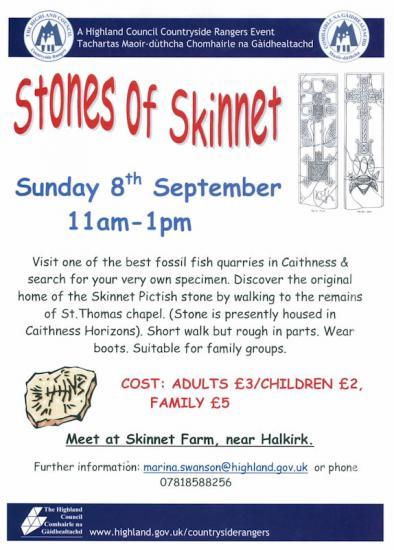 Sunday 8th September
11.00am - 1.00pm

Visit one of the best fossil fish quarries in Caithness.

Visit a fantastic fossil fish quarry and search for your very own specimen. Discover the original home of the Skinnet Pictish Stone by walking to the remains of St.Thomas chapel (stone presently housed in Caithness Horizons). Short walk but rough in parts. Wear boots and no dogs please. Suitable for family groups.