Remember to make the most of your Recycling Centre this Easter
26th March 2013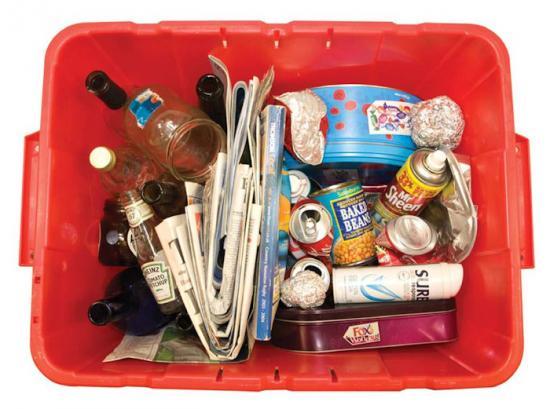 Wick and Thurso Recycling Centres are open as normal over the Easter weekend, so whether youíre planning gardening, DIY or entertaining, you can separate your waste and take it to your nearest Recycling Centre for recycling. There are containers for various materials at both sites, plus staff are always on hand to point you in the right direction.

On 1st April the opening hours change for the summer, so both sites will be open 11am until 5pm Sunday to Thursday and 9am until 6pm Friday and Saturday (closed daily 2pm-2.30pm for lunch).

70% of household waste can be recycled or composted, so although you can recycle Easter egg cardboard and Easter cards in your blue recycling bin, there are loads more items that can be recycled at the Recycling Centre to help cut down on waste ending up in landfill.

Take glass bottles or jars to the glass banks either at the Recycling Centre or your nearest Recycling Point. Glass makes up 8% of household waste, and lots of it ends up in landfill. Glass is very easy to recycle as it can be recycled over and over with no loss of quality so make sure you give your glass bottles and jars a new lease of life and the chance to be turned into something new.

If youíre planning household DIY or a clear out, there are lots of items you can take to the Recycling Centre. Old wood or off-cuts (untreated), limited amounts of rubble and soil, and scrap metal can all be recycled. So can broken electrical items, while unwanted household furniture in good condition can be placed in the Home Aid container. These items provide practical help to individuals in Caithness & Sutherland who have been without a home and are moving to their own tenancies, as well as those on low incomes. For more information on Homeaid, contact 01847 890696 or visit http://www.homeaid.org.uk

Tidying up the garden? Garden waste can go in a home compost bin, or your brown bin if you have one. Otherwise, take it to the Recycling Centre for composting. Remember we can only compost garden waste like cut grass, twigs & small branches, leaves, flowers, plants, hedge trimmings and weeds (except Japanese knotweed). We canít compost soil, stones, turf, rubble, plastic, kitchen/food waste, animal waste, ragwort or Japanese knotweed.

For details of your nearest Recycling Centre or advice on waste minimisation and recycling, telephone 01349 886603, email recycle[AT]highland.gov.uk or visit www.highland.gov.uk/recycle.