Caithness Heart Support Group Donates Digital Scales
10th March 2013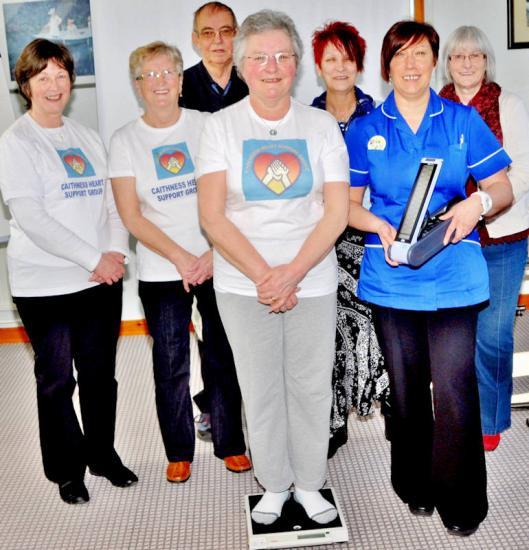 CAITHNESS Heart Support Group secretary, Marjorie Donaldson checks out the digital scales before they were handed over to the Pearson Practice at Wick medical centre.

The scales were the latest item to be funded by the group which also handed over a blood pressure monitor.

Pictured from left to right, second row are group members Janette Sinclair, Joyce MacDonald and practice nurse, Mahri Swanson; back row group chairman, Ernie Ross, practice manager Pat Niwa and group member, Jancice Macgregor.

The group raises funds for medical equipment in the county and also acts as a social forum for people with heart conditions.