CHAT (Caithness Health Action Team)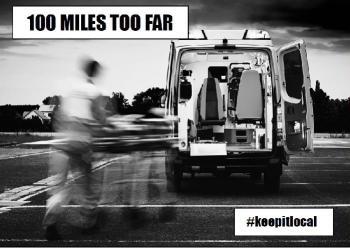 CHAT is a campaign group dedicated to driving improvements in local healthcare services across Caithness.

Founder Councillor Nicola Sinclair 07787 845765
Postal Address
CHAT (Caithness Health Action Team)
Inglevaar
20 Sinclair Terrace
Wick
Caithness
KW1 5AB
Chairman
Bill Fernie
bill@caithness.org
Tel: 01955 604648
News for CHAT (Caithness Health Action Team)
Five members of CHAT formed the delegation to meet with the health minister Shona Robison on Wednesday 7th February 2018. The team from CHAT each took different elements of health concerns in Caithness to present to those present.
A candlelit vigil in support of the hospital and staff is to be held on Thursday 26th October 2017 at the hospital - bring candles or torches. Starts at 6.30pm and will not last long.
Caithness Health Action Team (CHAT) have now put the 100 Mile Helper Kits together and wil shortly be distrubiting them to Hositals and GP practices. The 100 Mile Helper kits are good to go! First batches going to hospitals today.
The ladies of St Fergus church rallied round to help Caithness Health Action Team (CHAT) with yet another fund raiser. Each year they choose a cause to support either abroad or local This year they decide to help CHAT in their efforts to stop continued reduction in local health services by NHS Highland.
Rev. John Nugent the minister at St Fergus Church handed over £794 from the Wedding Dresses display by the ladies at St Fergus Church, Wick.
Saturday 7th October 10.30am - 3.30pm Call in to see the display and support CHAT..
Maureen and Gordon Doull from Wick have celebrated their 50th wedding anniversary at Mackays Hotel and asked their guests to make donations to Caithness Health Action Team (CHAT) as they are so concerned at what is happening to health services in Caithness. The couple handed over a £750 to Bill Fernie, chairman of CHAT and founder member Councillor Nicola Sinclair.
Caithness Health Action Team (CHAT) has gathered 2,410 postcards from members of the public protesting the centralisation of health services under NHS Highland. The postcards carry the slogan '100 miles too far' in reference to the 100 mile journey patients frequently have to travel to receive basic care.
Candidates standing for Caithness, Sutherland and Easter Ross in the General Election have been challenged to spell out what action they would take to support local health campaigners if elected as an MP. Scottish Labour's Olivia Bell said she was keen that the action part of supporting the local community wasn't lost in hot air and fine words.
Caithness Health Action Team. CHAT's decision to withdraw from the Caithness Maternity and Gynaecological Group should make every politician sit up and take notice.
If you contact this Organisation, please let them know, you found them in the Community.Caithness.Org