CHAT (Caithness Health Action Team)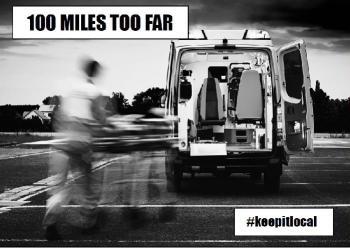 CHAT is a campaign group dedicated to driving improvements in local healthcare services across Caithness.
Postal Address
CHAT (Caithness Health Action Team)
Inglevaar
20 Sinclair Terrace
Wick
Caithness
KW1 5AB
Chairman
Bill Fernie
bill@caithness.org
Tel: 01955 604648
Secretary
Nicola Sinclair
Tel: 07787 845765
News for CHAT (Caithness Health Action Team)
Candidates standing for Caithness, Sutherland and Easter Ross in the General Election have been challenged to spell out what action they would take to support local health campaigners if elected as an MP. Scottish Labour's Olivia Bell said she was keen that the action part of supporting the local community wasn't lost in hot air and fine words.
Caithness Health Action Team. CHAT's decision to withdraw from the Caithness Maternity and Gynaecological Group should make every politician sit up and take notice.
Saturday 27th May 2017. Tickets available to Thurso and Wick Eye Candy shops.
Well it looks like almost everyone in the area has used Caithness General at some time. CHAT will discuss at its meeting in the Park Hotel, Thurso whether to sponsor a candidates for the Westminster election on 8th June.
CHAT - Caithness Health Action Team Bignold Park, Wick 2.30pm Sunday 23rd April 2017 Morning everyone, sorry for the delay. We have broken the categories down into ten groups for Sunday's Visual Impact Protest in the Bignold Park, Wick at 2.30pm.
Caithness Model Club handed over a cheque for £500 to Caithness Health Action Team (CHAT) at the first day of their annual model exhibition in the Norseman Hotel, Wick today. Chairman of CHAT Bill Fernie and committee member Liz More accepted the donation on behalf of CHAT.
Caithness Model club today handed over another cheque for £500 to Caithness Befrienders. The group who are involved in matching volunteers with people who might live alone have been increasing their activities.
Posted on The CHAT Facebook page for our next action. Evening firstly thanks to everyone who has supported us and offered help.
Chairman of Caithness Health Action Team (CHAT), Bill Fernie received a big boost to the CHAT funds from Wick Community council when they handed over a cheque for £1000 to help with campaigning about Health related issues in Caithness. Bill said,"The funds coming in show that we have a huge amount of support for our campaigns with the community making sure we can do things to highlight concerns at reductions across our services for health and the discomfort caused to mothers and families who need to travel to Raigmore.
CHAT's treasurer has sent out a message about today's Funday with regard to the stalls funds - "Well done to everyone involved in the fundraising stall in the Market Square today, the total raised was £672.87 which is really great. The total is for everything - raffle, donations, etc it includes the £40 that Bill received as donations." CHAT chairman Bill Fernie paid tribute to a great and dedicated group who are pulling out all the stops in their efforts to oppose NHS Highland plans to downgrade maternity services at Caithness General and he said, Once again people in Caithness have shown their generosity and that they are prepared to help ensure that funds are not a problem in taking the campaign forward.
If you contact this Organisation, please let them know, you found them in the Community.Caithness.Org