Boys Brigade - Wick (ceased)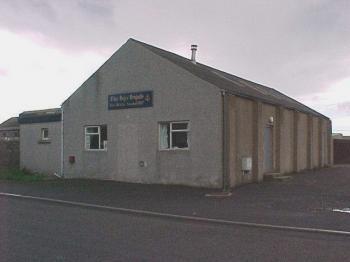 The Wick Boys Brigade has not operated for the past few years.

The Boys' Brigade in Wick is still looking for adults willing to help as either Officers or Helpers. If you want to offer your kind help please phone Harry Gray on 01955 603242.
Postal Address
Boys Brigade - Wick (ceased)
Henrietta Street
Wick
Caithness
News for Boys Brigade - Wick (ceased)
Pictured here are the Anchor Boys who are part of the Boys Brigade reformed last year in Wick..
The Wick Anchor Boys have restarted and a good number of boys have already joined up for the weekly meeting in the BB Hall. The group suffered from a lack of leaders but has now reformed.
We have a small collection of old photographs from the Boys Brigade in Wick. The earliest dates back to 1887.
If you contact this Organisation, please let them know, you found them in the Community.Caithness.Org