Auckengill Village Hall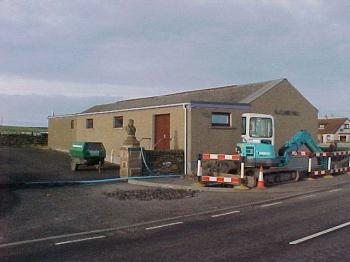 What's Happening

Women's Rural Institute
Whist Drive - 3rd Wednesday in the month
Burns Supper - January
Dances
Car Boot Sales
Ceilidhs

Contact committee for more detailed information.
Postal Address
Auckengill Village Hall
St Clare Hall
Roadside
Auckengill
Caithness
KW1 4XP
Chair
D Richard
Hollman
Auckengill
Caithness
KW1 4XP
Tel: 01955 631248
Secretary
Catherine Matheson
Old Post Office House
Auckengill
Caithness
KW1 4XP
Tel: 01955 631220
Treasurer
Mrs M Mathieson
Parkview
Auckengill
Caithness
Tel: 01955 631265
News for Auckengill Village Hall
AUCKENGILL hall committee's Guy Fawkes party went with a bang...and a whiz and plenty of sparkle, at the weekend. The ancient fire festival was well "remembered" by members and friends, young and old, who retired to the hall after giving the guys, put together by local youngsters, a hot send-off.
If you contact this Organisation, please let them know, you found them in the Community.Caithness.Org