Pulteneytown People's Project
www.pulteneytownpeoplesproject.org.uk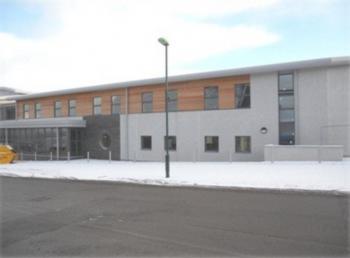 Pulteneytown People's Project (PPP) was started by the community to provide services and improve facilities in the area. There are several national funding opportunities available to community groups to improve their area but if you do not have a committee and an organised structure you cannot apply for funding.

To date PPP has turned over almost £3 million which would not have come to Wick if we had not been set up to apply for the funding. The model that we have used is to start something off with grant funding but to work hard at establishing a way to make that project sustainable once the funding has come to an end. This is something we have been incredibly successful at and has led us to being asked to share our practices as far away as India and the USA. We have also talked at conferences throughout Scotland including Oban, Aberdeen, Inverness and Dunkeld.

Our Aims
We wanted to provide services that people in the area wanted. We put out questionnaires to get ideas, and then, using the wishes of the community, set about sourcing funding for these initiatives.

We aim to support all ages in identifying and raising their aspirations by offering social, recreational, learning and work opportunities.

The Pulteneytown People's Project brings the entire community together, working with everyone from soon-to-be-mums, children, teenagers, right through to older citizens.

What do we do?
We provide after school care, youth services, support young people in tenancies, provide community classes, hobbies groups, training schemes, job searches and much more. Please browse the website to see some of the fantastic work the Pulteneytown People's Project are doing right now.

What are the Immediate Effects?
As a result of our work there is greater social interaction, practical support, opportunities to meet new people, have fun, learn new skills, get support with issues such as dealing with benefits or when a partner dies, as well as advice on Internet access and the Digital Switchover.

What are the Long Term Effects?
We hope to create a vibrant community with skilled, employed people who can realise their ambitions. The formation of hobby groups and support helps older people feel less isolated, and volunteering opportunities along with environmental improvements gives a perception of ownership and demonstrates that the area is changing for the better.
Postal Address
Pulteneytown People's Project
Pulteney Centre
Huddart Street
Wick
Caithness
KW1 5BA
Contact
M.A.A.S.K
lynn.bain@pppwick.org.uk
News for Pulteneytown People's Project
197 projects to tackle inequalities across Scotland. Caithness CAB and Pulteneytown People's Project are among the recipients of the grants.
Pulteneytown People's Project have secured funding through the Highland Council to provide a unique opportunity to put five people through their SVQ level 2 or 3 in Playwork. The full cost of the year long course will be covered and childcare will be provided in the PPP creche/after school club, free of charge, if required.
Pulteneytown Peoples Project has secured Leader Funding to set up a new project called TARGET which has the objective of running a course targeting young adults who are currently seeking employment. Courses will also target young adults who are ready to leave school and need experience and information as to what they want to do in the future.
Pulteneytown People's Project has recently launched its new website, www.pulteneytownpeoplesproject.com. PPP Chairperson, Grant Ramsay explained, "PPP Directors and staff hosted a series of open days and presentations over the last year and it came to light that there were still areas of the community who were unaware of the services offered by PPP, or that these services extend to areas outside Wick.
Run by Colin Stewart. Tel 01955 606950.
Pulteneytown People's Project have a busy few months ahead of us, with the opening of Wick Training Centre. We have a newly appointed Learning Co-ordinator, Donnie Sinclair, who will be responsible for the setting up of the centre and delivery of training courses.
Pulteneytown People's Project Summer School will be running for three weeks from the 3rd – 21st of July at Wick High School from 9.00am – 5.00pm . The Summer School is open to children aged 5 – 14 years and offers affordable child care for working parents as well as fun filled days for any children who are looking for activities during the summer holidays.
The Community centre which was described as partly a regeneration centre was given the go ahead after site inspection today in Wick. 8 councillors attended and there were no dissenting voices.
Another of the many events on in Caithness on Saturday. The PPP Fun Day is getting bigger each year.
The Pultneytown People's Project goes from strength to strength as was shown at their AGM held in South School on 28 September 2005. Indeed the very name should be plural now.
If you contact this Organisation, please let them know, you found them in the Community.Caithness.Org