Baptist Church (Wick and Keiss)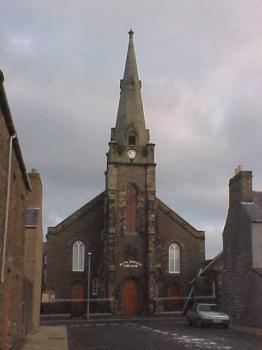 We would like you to accept our open-hearted personal invitation to you to come along and to hear the startling truth about God, the world, the future and God's incredible plan of salvation. Asking questions about life? Come and get real answers.
Postal Address
Baptist Church (Wick and Keiss)
Dempster Street
Wick
Caithness
KW1 5QB
Church Secretary
Mr Eamon Rice
eamonrice726@btinternet.com
17 Gunns Terrace
Wick
Caithness
KW1 4JG
Tel: 01955 602720
News for Baptist Church (Wick and Keiss)
The book is titled "A History of Wick and Keiss Baptist Church". It will first be available to purchase on the evening of Thursday the 14th of February 2019 at Wick Heritage Museum at a talk by archivist Gordon Reid, titled "Ganseys- their art, craft and Caithness traditions", which will commence at 7pm.
If you contact this Organisation, please let them know, you found them in the Community.Caithness.Org