Caithness FM Annual Toy Appeal
1st December 2019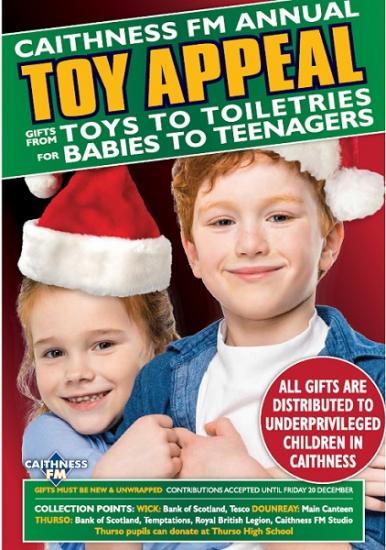 This year is our 25th toy appeal and we would really like it to be the best yet!

We gave been totally taken aback by the generosity of the Caithness people over the years, the help we have received has been totally amazing and we really do appreciate it.

Everything we collect is delivered to the local social work department who consult with other organisations to ensure that the gifts go to those most in need.

Everything we collect stays in Caithness, this really is an appeal for Caithness Bairns from Caithness folk!

Thank you all and have a great Christmas.