Thurso Heritage Society Talk - A Top Detective Came From Thurso
9th July 2019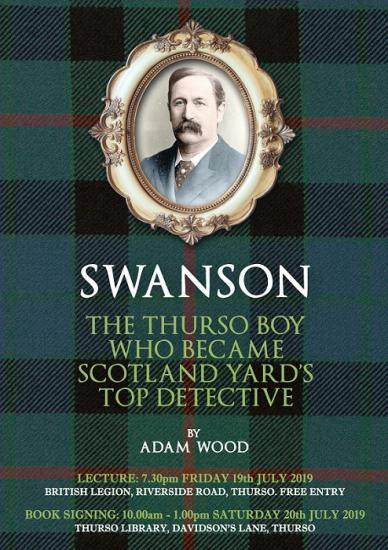 Thurso Heritage Society will host an illustrated talk and book signing with the guest speaker, author Adam Wood at the Royal British Legion, 7:30 pm Friday 19th July 2019 with a book signing, 10 am - 1 pm Saturday 20th July at Thurso Library.

The book, is the first biography about Thurso born, Donald Swanson who would begin life in humble beginnings. He left the far north of Scotland for London in 1867 and became the top detective in the country in charge of the C. I. D. (Criminal Investigation Department).

He would have a distinguished career, but we know yet little about him, despite him playing a role in many notable Victorian cases including being in charge of the investigation into the horrific Jack the Ripper murders.

Other cases he was involved in include the Philosopher's Stone, shocking revelations about the aristocracy, riots and stolen jewellery worth a quarter-of-a-million pounds.

A limited-edition book published to accompany the talk will be on sale on the night at both events.