Green Road Playpark Reopens After Great Volunteer Efforts
7th July 2019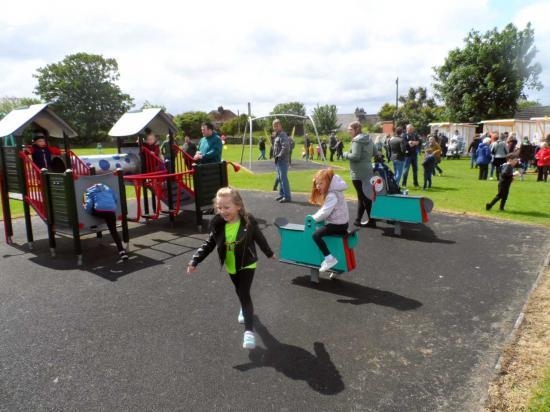 A group of about a dozen volunteers have done a huge amount of work on refurbishing the playpark equipment at Green Road, Wick. Old equipment was repaired and everything got a lick of paint.

Some new items that had been languishing in a council store were built up and installed. On big basket swing even had some part made by a 3D printer when they could not source spares from the manufacturers as they no longer had that line. The high school made the parts and you can see them in white in the photo as all the other parts are black. New goalposts have been obtained and installed and the pitch lined.

Funds raised from various sources and more is yet to come as the group shortly hope to install a zip slide also sitting in a council store. Local contractors have pitched and the council workmen offered advice on safety and how to do a few things. Well done to all concerned as this really was a community project with a great result.

There was plenty to see and do for kids including Face painting and goal scoring skills against Wick Academy goal keeper.