Is Your Group Looking For Funding Then Go To The INFORMATION EVENT
14th May 2019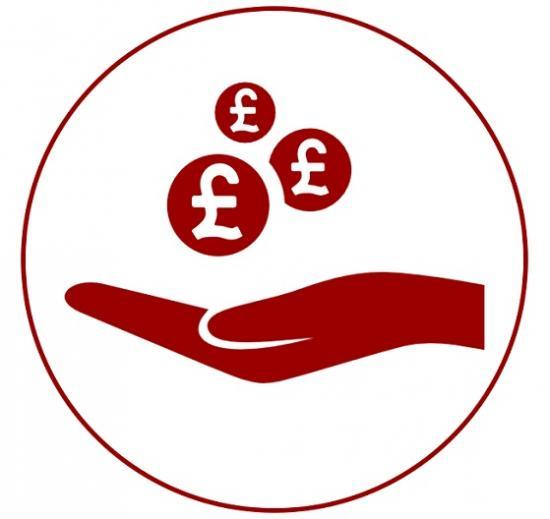 Wednesday 12th June, 10am-1.30pm.
Pulteney Centre, Wick.

There will be presentations from -
Caithness and North Sutherland Fund

Children in Need

Tesco Green Space Fund

Coffee Break

The National Lottery Community Fund

Beatrice Community Offshore Wind Farm Community Fund

Foundation Scotland talking about local wind farm Funds, Camster, Stroupster and other small funds.

There will be time to ask the funders questions.

REFRESHMENTS PROVIDED.

THIS EVENT IS SUITABLE FOR COMMUNITY GROUPS OR ANY OTHER GROUPS IN THE VOLUNTARY SECTOR. TO BOOK A PLACE CONTACT YVONNE HENDRY, 609960 Yvonne@cvg.org.uk, or Helen helen@cvg.org.uk 603453, Telford House, Williamson Street, Wick.

If you would like to book a one to one appointment with any funder to discuss a project proposal contact Yvonne.
Related Organisations
Related Articles
Caithness Rural Transport has a new eco-friendly addition to its fleet which is now up to 10 vehicles offering a transport service in Caithness. The new electric minibus is cleaner and greener.
Members of Wick Wheelers cycling cub have taken possession of a rickshaw-style Triotaxi. This came about through groups in Wick working together.
Caithness Voluntary Group wants to find out if groups (and their representatives) are clear about their available services and also, how can services be tailored to current (possibly unmet) and future needs. The survey is aimed at anyone who participates in the running of an organisation.
Good Governance Training will be delivered on Tuesday 3rd September, Pulteney Centre 7pm-8.30pm. Your members what are they?, Ever wondered why you have members and why they are there.
Tuesday 3rd September 2019 10am - noon Pulteney Centre, Wick. This event, delivered by Volunteer Scotland will provide you with the opportunity to discuss the PVG Disclosure Bill in greater detail.
Caithness Voluntary Group have just published the following opportunities in their latest newsletter. Caithness and North Sutherland Fund The CNSFund was established by the Nuclear Decommissioning Authority, DSRL and Dounreay Stakeholder Group to distribute a £4m funding package to community organisations for projects that will increase the attractiveness of Caithness and North Sutherland as a place to live, work and invest.
Wednesday 12th June 2019, 10am-1.30pm. Pulteney Centre, Wick.
Applications for the NHS Highland Third Sector Funding have just opened. NHS Highland believes that a thriving third sector is a real asset to the Highlands.
THE county's third Health and Wellbeing Market is taking place at the Pulteney Centre in Wick on Saturday May 18th. There will be more than 20 stalls offering information on health and wellbeing services that can be accessed in Caithness.
With spring around the corner we will be looking forward to some nice weather and more daylight to enable us to get outside more. There is more and more evidence that making more use of local green spaces and natural places can help guard against and manage key health issues such as depression, coronary heart disease, stroke, type 2 diabetes, obesity and dementia.