Highland House of Memories Launch
25th February 2019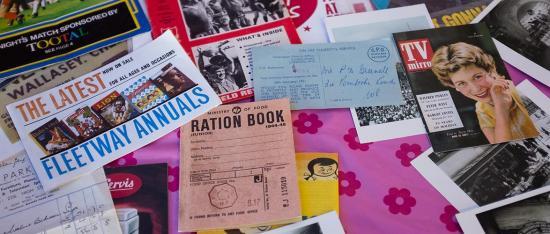 Highland House of Memories Launch and Civic Reception Tuesday 26th February 2019, Town House Inverness.

High Life Highland and independent museums have collaborated with National Museums Liverpool to create Highland content for the pioneering 'My House of Memories' app. App-users can save objects to their own memory trees, memory boxes or memory timelines. Each image was carefully selected through local consultation sessions supported by project steering group members Alzheimer Scotland, Inverness Museum and Art Gallery and Gairloch Heritage Museum.

The project, funded by National Museums Liverpool, High Life Highland and Museums Galleries Scotland, will launch on Tuesday 26th of February with a Civic Reception supported by Inverness Common Good Fund. The launch will also offer the opportunity to try out the app and will be attended by representatives from the health and social care sector and the contributing museums, libraries and archives.

Ian Murray, Chief Executive of High Life Highland said:"I am delighted that the cultural collections held and made available by HLH from Fort William to Bettyhill will support people living with dementia through this innovative app. High Life Highland is committed to developing and promoting opportunities for health and wellbeing and the House of Memories programme breaks new ground in Highland."

Carol Rogers, Executive Director of Engagement at National Museums Liverpool said: "We are delighted to be working with High Life Highland and look forward to sharing our knowledge with cultural and health and social care professionals.

We are proud to support people living with dementia in Highland to help bring their stories of childhood and community to life through the My House of Memories app. We know that our resources can transform relationships and enhance wellbeing, and will help make a difference to the lives of carers and those they care for."

The new app is available at - www.houseofmemories.co.uk

About the App

Our easy to use My House of Memories app allows you to explore objects from the past and share memories together. It can be used by anyone, but has been designed for, and with, people living with dementia and their carers.

The app has pictures of objects from across the decades, which are brought to life with sound, music and descriptions, and provide an easy-to-use way to help people living with dementia explore things that resonate with them.

You can browse the objects, which include everyday things such as cinema tickets, a Singer sewing machine and a 10 shilling note. You can save your favourite objects to a digital memory tree, digital memory box or timeline.

With themes including school, work, leisure and maritime, there's a world of objects to explore.

The My House of Memories app now has a brand new 'My Memories' feature, which enables users to upload their own photos to share precious personal memories with the people they care for living with dementia.