NHS Highland Announces New Date For Annual Review
22nd February 2019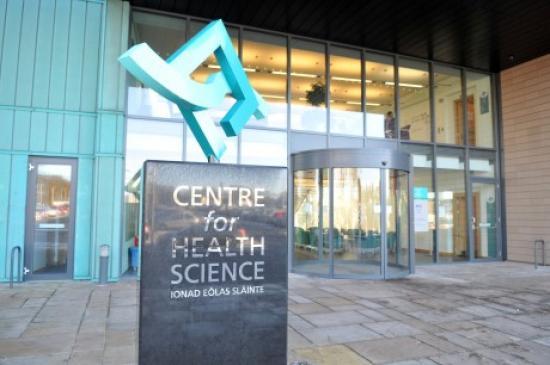 NHS Highland's annual review has been rescheduled for Tuesday 09 April 2019. It will be held in the Centre for Health Science, Inverness with Jeane Freeman, Cabinet Secretary for Health and Sport, in attendance.

The public session, which members of the public are welcome to attend, will be held from 14:00-15:00 in the Auditorium, Ground Floor, Centre for Health Science. A question and answer session will also be held as part of the public session.

The performance of all NHS boards is reviewed by the Scottish Government Health Department at annual reviews. They provide an opportunity for members of Highland's NHS board to highlight the year's achievements and discuss issues with the Cabinet Secretary and members of the Scottish Government Health Department.

The agenda is set by the Scottish Government Health Department based on national standards and agreed local performance targets.

David Alston, chair of NHS Highland, said: "The annual review is a good opportunity for us to celebrate our successes and to also highlight some of the challenges.

"I would be delighted if members of the public took the opportunity to join us for the public session and, if they want, ask a question of NHS Highland or the Scottish Government on the day."
Related Organisations
Related Articles
A visit of the Labour Party Leader in Scotland Richard Leonard MSP accompanied by Rhoda Grant MSP heard from the third sector and Caithness Health Action Team (CHAT) about problems arising to the community from changes to health provision and wide range of topics. Roger Saxon the local Labour party organiser and Alan Tait from Caithness Voluntary Group facilitated the meeting at the Pulteney Centre in Wick.
Uptake jumps to 96% as 80,000 deliveries made to parents. The new Baby Box design, created by a team of children and young people, has been unveiled.
A popular resource for pregnant women and their families has been updated to include the latest information on perinatal mental health support. A refreshed edition of Scotland's 'Ready Steady Baby' publication was launched today by Minister for Public Health Joe FitzPatrick.
With respect to the new hospital at Aviemore Dr Boyd Peters said "We have been on this journey since 2012 and the land purchase is a significant step towards securing much needed modern healthcare facilities for the population of Badenoch and Strathspey" After seven years it finally reaches the planning stage so that must mean yet another two or even three years until its on the ground and working. In Caithness redesign of health services has been going on and on for several years and recently we have the early stages of a "hub" idea being promoted.
Highlands and Islands Labour MSP Rhoda Grant has raised with the First Minister why the air ambulance was not initially called when a Caithness mother went into labour at 30 weeks with twins. At First Minister's Questions today, Mrs Grant told Nicola Sturgeon the woman had bravely shared her experience of giving birth under the current maternity provisions in Caithness.
Have you had problems with healthcare? Do you want to complain, but need someone to help you? Caithness Health Action Team have organised for Patient Advice and Support Service to come to Wick (am in the Norseman hotel) and Thurso (pm in the Pentland hotel) on the 17th April. Contact: info@caithnesshealth.com Private message Caithness Health Action Team on Facebook Phone:07437340146 This service is confidential and by appointment..
Five members of CHAT formed the delegation to meet with the health minister Shona Robison on Wednesday 7th February 2018. The team from CHAT each took different elements of health concerns in Caithness to present to those present.
A candlelit vigil in support of the hospital and staff is to be held on Thursday 26th October 2017 at the hospital - bring candles or torches. Starts at 6.30pm and will not last long.
Caithness Health Action Team (CHAT) have now put the 100 Mile Helper Kits together and wil shortly be distrubiting them to Hositals and GP practices. The 100 Mile Helper kits are good to go! First batches going to hospitals today.
Rev. John Nugent the minister at St Fergus Church handed over £794 from the Wedding Dresses display by the ladies at St Fergus Church, Wick.