Lunar Eclipse of the Moon (Blood Moon) this weekend
19th January 2019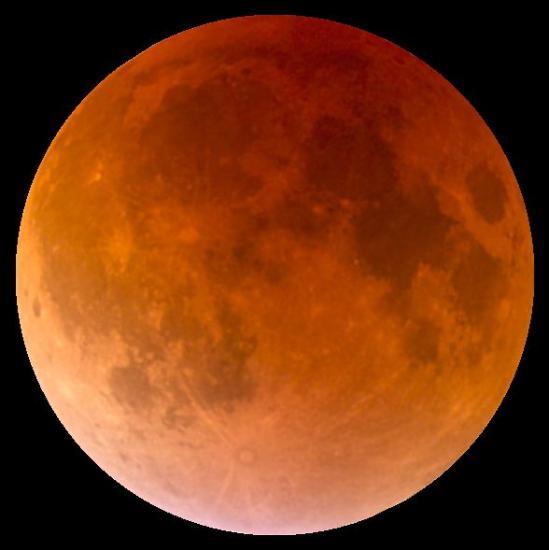 The UK is on the edge of the world wide area that might see the event but it all depend on our weather as usual.

For this eclipse the moon will turn red - hence "blood moon" tag.

The event happens on 20 - 21st January 2019. You will need to be up in the early hours to see it.

A live stream will be available on the web site Time and Date at-
https://www.timeanddate.com/eclipse/lunar/2019-january-21

To see it all - begins 2.36am and ends 7.48 am

The total duration of the eclipse is 5 hours, 12 minutes.

The total duration of the partial phases is 2 hours, 15 minutes.

The duration of the full eclipse is 1 hour, 2 minutes.

If anyone in Caithness gets a photo email one to bill@caithness.org to let the sleepers among us see it.

PHOTO -
from Wikiepdia under Common license
Lunar eclipse September 27 2015 greatest Alfredo Garcia Jr
A total lunar eclipse took place between September 27 and 28, 2015. It was seen on Sunday evening, September 27, in the Americas; while in Europe, Africa, and the Middle East, it was seen in the early hours of Monday morning, September 28.