Budget Cuts Hit Caithness Voluntary Group and All Highland Third Sector
8th August 2018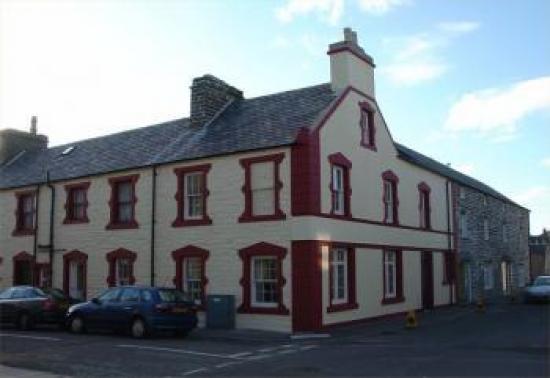 Budget cuts are now hitting the voluntary third sector in Caithness and the rest of Highland.

Caithness Voluntary Group is member of the Highland Third Sector Interface (HTSI) and they have been informed of a 13% cut in funding.

Caithness Voluntary Group are no different to any other organisation in the third sector facing difficult financial times.

Allan Tait the Senior Development Officer at Caithness Voluntary Group said,"We are partly funded by the Scottish Government via Highland Third Sector Interface (HTSI) and partly funded by our own enterprises such as rental income. We have recently been informed by HTSI that our funding is being cut by 13% equivalent to £11,600.

"Our sister organisations in the Highlands are also facing cuts as HTSI look to centralise work at their base in Dingwall."

"This is obviously a worrying development not only for CVG but for the groups and individuals we support and something about which we will be making representations to our elected officials and the Scottish Government.

"We are determined to continue to support the vital Community sector in Caithness but need to balance our budget. One of the measures that we are taking is changing our office hours."

"From 1 October we will now be open from 9:30 - 2pm Monday to Friday. During those hours Helen and Mary will be delighted to help you with services including typing, photocopying, printing of newsletters, quizzes etc, laminating, mailing lists/labels, scanning, tickets and programmes. We also have an Umbrella lottery licence.

Caithness Voluntary Group opened their current office at Williamson Street, Wick in 2004 having previously been based at Harbour Quay.

The team at CVG can be contacted at the office in Wick or by email at -

Allan Tait - allan@cvg.org.uk

Yvonne Hendry - yvonne@cvg.org.uk

Catherine Patterson - volunteering@cvg.org.uk
Related Organisations
Related Articles
With spring around the corner we will be looking forward to some nice weather and more daylight to enable us to get outside more. There is more and more evidence that making more use of local green spaces and natural places can help guard against and manage key health issues such as depression, coronary heart disease, stroke, type 2 diabetes, obesity and dementia.
Question Is it not ironic that funds are being disbursed via Scottish Government when at the same time local councils are making major cuts in third sector funding and education? --------------------------------------------------------------------- --------------------------------------------------------------------- Communities in the Highlands and Islands have been awarded more than £2 million to find new ways to improve people's lives and services. The funding will benefit 22 community and third sector groups who will use the investment to deliver innovative and long-lasting projects which tackle inequality, poverty and support inclusion in the local community.
Caithness Voluntary Group, in partnership with Pulteneytown People's Project and Thurso Community Development Trust have been awarded 183,296 to employ the four full-time development workers and a part-time co-ordinator. The 12-month project will employ, a community development worker for Wick will be employed by PPP and based at the Pulteney Centre, as will a childcare development worker.
Tuesday 23rd October, 9.30am-1pm Pulteney Centre, Wick This course will cover: Discipline and grievance procedure Understand best practice in operating disciplinary and grievance procedures The right to be accompanied Define the principles required to hold a fair disciplinary interview. Dealing with absences at work The training is suitable for line managers, committee members and directors.
Check out the news at the link below http://www.caithness.org/posterads2018/summer2018news.pdf.
Check out the newsletter for all the awards. http://www.caithness.org/posterads2018/saltireawards2018.pdf.
The next Community Partnership meeting is on the 9th May from 4pm - 6pm in Castletown (venue yet to be confirmed) and all members of the public are invited to attend. This will be a workshop style event and will be of particular interest to those living and working in the Castletown area as the locality plan covering that area will be discussed in a bit of detail.
See the Spring Newsletter from the volunteering section of Caithness Voluntary Group HERE HERE HERE.
Good Governance Training will be delivered in two sessions Wednesday 9th May 7pm-8.30pm. Your members what are they?, Ever wondered why you have members and why they are there How your committee works How your group is made up.
FUNDING INFORMATION EVENT. Tuesday 24th April 10.00am-1pm Pulteney Centre, Wick.