Zippos Circus Coming To Wick
4th June 2018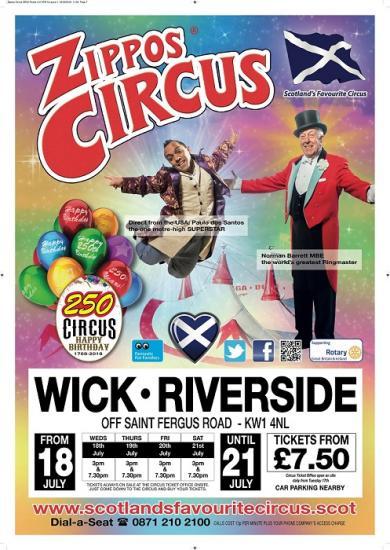 18th - 21st July 2018.

We have an early bird offer for online booking at zippos.co.uk

Use discount code WIK50 before 1 July and get 50% off all tickets!

And Zippos Circus is in Tain from 23 to 25 July with another early bird offer.

Book online at zippos.co.uk and use discount code TAN50 before 1 July for 50% off all tickets.