Archaeology Conference in Caithness 22nd to 27th June 2018
23rd May 2018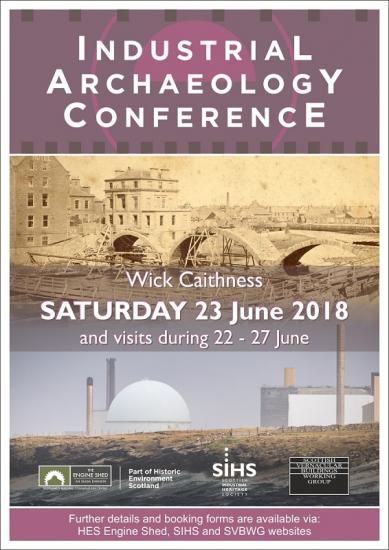 Historic Environment Scotland in partnership with the Scottish Industrial Heritage Society, and the Scottish Vernacular Buildings Working Group is pleased to host an Industrial Archaeology Conference in Caithness from 22nd June to 27th June 2018.

A series of talks, tours and site visits around Caithness and Orkney will radiate from Wick. The conference allows different options, such as starting or ending with a connecting tour from and to Inverness. Please see the attached programme for more detail.

Caithness offers a spectacular coastline studded with vertiginous fishing villages, harbours for herring and flagstone exports, impressively large corn mills and improvement steadings, an interesting vernacular architecture of huge sandstone slates over layers of similar horizontally-laid stone walls, a material particularly good for making pavements.

The towns Wick and Thurso are the largest north of Inverness with banks (at the time of writing), shops etc. A day trip to Orkney offers a chance to see the Naval base Scapa Flow, more rich landscapes and townscape.

See the Programme - HERE

Buy Tickets HERE

See more details in the Photo Gallery link top left on this page.