Funding Information Event In Wick 24th April 2018
28th March 2018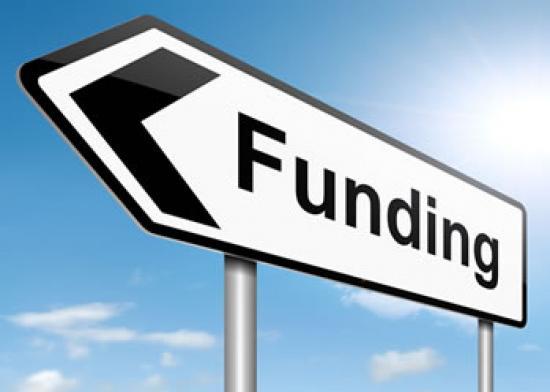 FUNDING INFORMATION EVENT.

Tuesday 24th April 10.00am-1pm

Pulteney Centre, Wick.

There will be presentations from -
Caithness and North Sutherland Fund
Highland LEADER
HIE

Coffee Break

Beatrice Community Offshore Wind Farm
Community Fund, Partnership Fund, Resilience Fund
Tesco Green Space Fund

There will be time to ask the funders questions

REFRESHMENTS PROVIDED
THIS EVENT IS SUITABLE FOR COMMUNITY GROUPS OR ANY OTHER GROUPS IN THE VOLUNTARY SECTOR.

TO BOOK A PLACE CONTACT YVONNE HENDRY, 609960 Yvonne@cvg.org.uk, or Helen helen@cvg.org.uk 603453, Telford House, Williamson Street, Wick

This event is funded by SSE Beatrice Community Fund.
Related Organisations
Related Articles
Tuesday 23rd October, 9.30am-1pm Pulteney Centre, Wick This course will cover: Discipline and grievance procedure Understand best practice in operating disciplinary and grievance procedures The right to be accompanied Define the principles required to hold a fair disciplinary interview. Dealing with absences at work The training is suitable for line managers, committee members and directors.
Budget cuts are now hitting the voluntary third sector in Caithness and the rest of Highland. Caithness Voluntary Group is member of the Highland Third Sector Interface (HTSI) and they have been informed of a 13% cut in funding.
Check out the news at the link below http://www.caithness.org/posterads2018/summer2018news.pdf.
Check out the newsletter for all the awards. http://www.caithness.org/posterads2018/saltireawards2018.pdf.
The next Community Partnership meeting is on the 9th May from 4pm - 6pm in Castletown (venue yet to be confirmed) and all members of the public are invited to attend. This will be a workshop style event and will be of particular interest to those living and working in the Castletown area as the locality plan covering that area will be discussed in a bit of detail.
See the Spring Newsletter from the volunteering section of Caithness Voluntary Group HERE HERE HERE.
Good Governance Training will be delivered in two sessions Wednesday 9th May 7pm-8.30pm. Your members what are they?, Ever wondered why you have members and why they are there How your committee works How your group is made up.
Caithness Voluntary Group Annual General Meeting. Tuesday 12 December 2017.
THE county's second Health and Wellbeing Market is taking place at the Pulteney Centre in Wick on Saturday, 21st October 2017. There will be 23 stalls offering information on health and wellbeing services that can be accessed in Caithness.