Residents Urged to Remember to Recycle this Christmas
14th December 2017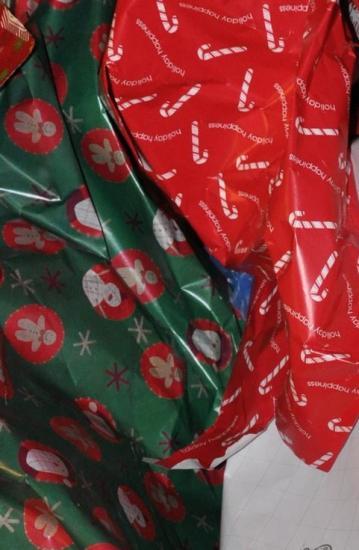 Highland Council residents are being asked to remember to recycle as much waste as possible over the festive period.

Christmas cards, paper wrapping paper, paper packaging, cardboard, paper, food tins, drinks cans, envelopes, food and drink cartons, aerosols and clean plastic bottles, pots, tubs and trays can all be recycled in your blue bin. This helps the environment by avoiding sending it to landfill and gives you more space in your refuse bin.

Councillor Allan Henderson, Chair of the Environment, Development and Infrastructure Committee said: "Christmas is a busy time for most households, and this generates a lot more rubbish than usual. We are encouraging everyone to do their bit and use their blue recycling bins.

"We'd like to ask everyone to think about recycling rather than stuffing everything into plastic bags and throwing it away. Paper wrapping paper, Christmas cards and their envelopes can all be recycled in your blue bin. Plastic bottles, pots, tubs and food trays can all be recycled but we need them to be washed out so they are clean, dry and loose. Unfortunately we can't recycle black plastic food trays, so please keep these out of your blue recycling bin."

Christmas is often a time of excess food waste, so visit www.lovefoodhatewaste.com for tips on saving money and using up your leftovers. Inverness residents are reminded to make maximum use of their food waste collection service, not forgetting to include items such as turkey bones, plate scrapings, tea bags and coffee grinds as well as the usual fruit and vegetable peelings. If your caddy has gone missing, please get in touch and a new one will be delivered to you.

Councillor Henderson added: "Most towns and even villages have great charity shops that will welcome your unwanted items, and perhaps even those unwanted gifts after Christmas! Electrical and battery-operated items can be accepted for recycling at Recycling Centres as can clothing, textiles and shoes.

"Hogmanay is traditional time of celebration and generates lots of glass bottles and jars! Please don't put these in your green refuse bins, take them to your bottle bank or Recycling Centre, and don't forget that Real Christmas trees can also go to the Recycling Centre for composting."

Recycling Centres are open throughout the Christmas period except Christmas Day, Boxing Day and 1st and 2nd January. Check www.highland.gov.uk/recycle for full details of Recycling Centre opening hours and for the full range of material accepted. Householders are reminded to separate waste before arriving at the site, as recyclable items should not go in the landfill skip, and black bags may be checked.

Boxing Day refuse and recycling collections remain the same this year, and to check your Christmas and New Year bin collection days please visit www.highland.gov.uk/recycle.

For further information about recycling in the Highlands visit: www.highland.gov.uk/recycle email recycle@highland.gov.uk or call 01349 886603.