Christmas Tree Display
10th December 2017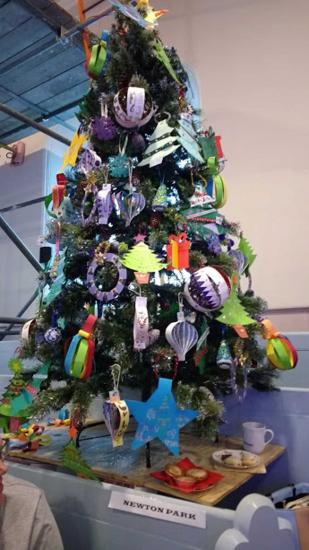 The annual display of Christmas Trees at St Fergus church, Wick by community groups has grown to its largest yet. Several groups had people on hand to explain what their groups do and what a huge variety there was even though there are many more groups out there. Tea, coffee and cakes made for a delightful visit.

See the Photo Gallery - link above
Related Organisations
Related Articles
Rev. John Nugent the minister at St Fergus Church handed over £794 from the Wedding Dresses display by the ladies at St Fergus Church, Wick.
The ladies of St Fergus church rallied round to help Caithness Health Action Team (CHAT) with yet another fund raiser. Each year they choose a cause to support either abroad or local This year they decide to help CHAT in their efforts to stop continued reduction in local health services by NHS Highland.
Wick St Fergus held their first Christmas Tree Festival on Saturday 14th December 2013, and invited Charities and other groups to come along to the Church and decorate a tree and showcase their activities. Usual stalls, Christmas flowers, music and a sales table were on show with tea, coffee and cakes and mince pies on offer to warm before venturing out again to the high gales on Saturday.