Replica Red Phone Box By Dounreay Apprentices For Memory Garden
30th June 2017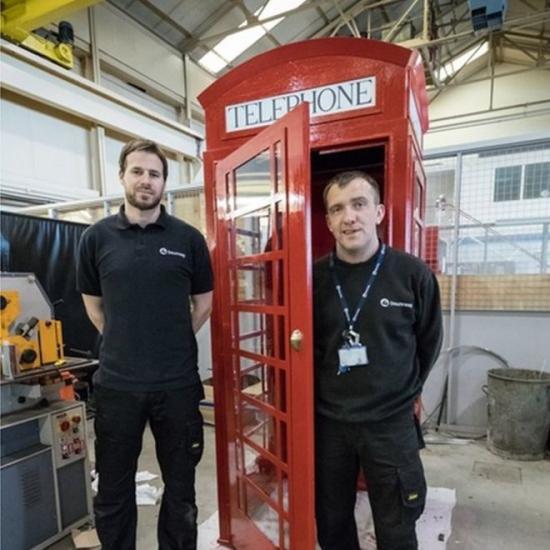 Apprentices at Dounreay have designed and made a life-size replica red telephone box for the Town and County hospital therapy garden in Wick.

It was designed and built at Dounreay, near Thurso, in Caithness with the help of experienced tradesmen at the site.

The box is to be erected at Wick's Town and County Hospital Memory Garden shortly. The garden is a peaceful space for patients.

Apprentice Mark Fraser designed the box during his placement in Dounreay's design office.

Another apprentice Jimmy Budge carried out most of the build work with help from others at the site
.
Carol Robertson, apprentice training manager, said: "The apprentices have produced an excellent piece of work.
"You would have difficulty distinguishing between an original phone box and the one they have created."

The replica telephone box may soon be one of the few to view as more real telephone boxes are being removed by BT after another consultation. Telephone boxes at Canisbay, Dunbeath, Freswick, Keiss, Latheron, Latheronwheel, Mey, Reay, Thrumster, Watten and St Magnus Road in Thurso are to be removed following the latest consultation.

A number phone boxes were photographed by Bill Fernie and many of them are now gone - see the Photo Gallery link above.