Rob Gibson MSP Supports Campaign For Maternity Services
27th November 2003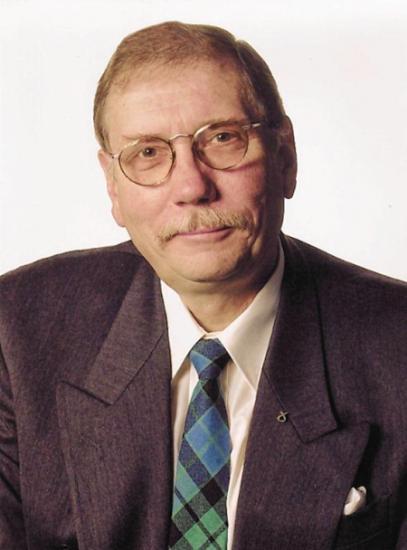 "Use Continental Practice To Support Caithness Maternity"

SNP list member for the Highlands and Islands Rob Gibson welcomes the turn out of last nights (Wednesday 26th of November) public meeting about the downgrading of Wick Maternity Ward. He will be present at the 15 December meeting with Prof. Calder in Wick. Rob pledging his support to the local community said, "Centralisation of the service in Raigmore would not only jeopardise lives it would also jeopardise the future sustainability of the area."

He went on to say, "The downgrading would create a vicious circle as it would make the area less attractive to young people who wanted to stay here or move here and could also put off employers from investing here."

He added, "It would be nonsensical if the trend is replicated throughout the Highlands as other European countries are sensitive to retaining and supporting population in communities far from their capital cities."
Related Organisations
Related Articles
A candlelit vigil in support of the hospital and staff is to be held on Thursday 26th October 2017 at the hospital - bring candles or torches. Starts at 6.30pm and will not last long.
Caithness Health Action Team (CHAT) have now put the 100 Mile Helper Kits together and wil shortly be distrubiting them to Hositals and GP practices. The 100 Mile Helper kits are good to go! First batches going to hospitals today.
Rev. John Nugent the minister at St Fergus Church handed over £794 from the Wedding Dresses display by the ladies at St Fergus Church, Wick.
The ladies of St Fergus church rallied round to help Caithness Health Action Team (CHAT) with yet another fund raiser. Each year they choose a cause to support either abroad or local This year they decide to help CHAT in their efforts to stop continued reduction in local health services by NHS Highland.
Saturday 7th October 10.30am - 3.30pm Call in to see the display and support CHAT..
Maureen and Gordon Doull from Wick have celebrated their 50th wedding anniversary at Mackays Hotel and asked their guests to make donations to Caithness Health Action Team (CHAT) as they are so concerned at what is happening to health services in Caithness. The couple handed over a £750 to Bill Fernie, chairman of CHAT and founder member Councillor Nicola Sinclair.
Caithness Health Action Team (CHAT) has gathered 2,410 postcards from members of the public protesting the centralisation of health services under NHS Highland. The postcards carry the slogan '100 miles too far' in reference to the 100 mile journey patients frequently have to travel to receive basic care.
The Convener of The Highland Council's Caithness Area Committee, Councillor David Flear, has joined the call for health bosses to consider upgrading maternity services at Caithness General Hospital. Councillor Flear intends raising the matter at the next Area Committee meeting on Monday 15 September and expects to send a firmly worded response to the Highland Acute Hospitals NHS Trust, who are currently reviewing maternity services provided in Wick as part of a Scotland-wide review.
7:00am, 8:00am, 9:00am - possibly throughout the day George Bruce Interviews on Moray Firth Radio News 12:00 Noon Demonstration Begins At Caithness General Hospital 12:01pm Toot Your Horn Campaign Begins Motorist are being asked to toot their horns as they pass the demonstration at Caithness General 12:05pm Professor Calder Team Arrives Wick Airport 12:15pm Press Conference At Wick Airport 12:40pm Professor Calder Team Arrival Expected Caithness General 1:00pm Council Press Conference At Wick Town Hall Area Convenor David Flear will lead the press conference with Jenny Spence, League of Friends, Jamie Stone MSP. George Bruce, Caithness & North Sutherland Health Forum and two mothers.
The visit of Professor Andrew Calder to Wick on Monday 15 December had a big profile as it gained mentions on Moray Firth Radio, BBC Radio Scotland, BBC Scotland Television News. Repeat mentions on several news broadcasts are ensuring the issue is highlighted.