Funding Opportunities from Caithness Funds
9th September 2017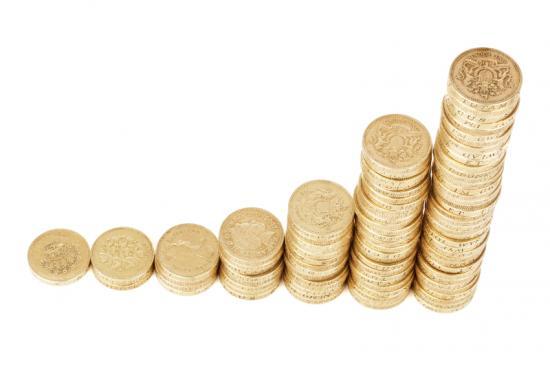 There have been a growing number of funds available to groups in Caithness in recent years with more to come as more wind farms come on stream. The problem for anyone looking for funding is where to start.

Caithness Voluntary Group can help with information and ideas.

Here is a listing of a few and we will add to them as we get information.

Please feel free to let us know of any others not yet listed. Send an email to bill@caithness.org

They all have different criteria and areas they will give funds to. It does take time to research them all but hopefully a list will help anyone get started.

Thanks to Tom Briscoe, Lybster & Tannach Local Development Officer who sent in this initial listing at the request of Linda Malik, Thrumster.

Links will be added on the site to try and make it easy to find in the future.

Baillie Wind Farm Community Benefit Fund

Bilbster Community Fund

Camster Community Fund Small and main grants

Camster Community Fund Large grants

Tannach & District Windfarm Charitable Trust

Tannach & District Micro Grant Scheme

Dounreay Community Fund

Halkirk District Benefit Fund

Watten Windfarm charitable trust

SSE Highland Sustainable Development Fund

SSE Beatrice Partnership Fund

Stroupster Community Fund

SSE Beatrice Local Community Fund Launching May 2017 covering 5 community councils - Sinclair Bay, Wick, Tannach and District , Lybster Latheron & Clyth and Dundeath.
Related Organisations
Related Articles
Good Governance Training will be delivered on Tuesday 3rd September, Pulteney Centre 7pm-8.30pm. Your members what are they?, Ever wondered why you have members and why they are there.
Tuesday 3rd September 2019 10am - noon Pulteney Centre, Wick. This event, delivered by Volunteer Scotland will provide you with the opportunity to discuss the PVG Disclosure Bill in greater detail.
Caithness Voluntary Group have just published the following opportunities in their latest newsletter. Caithness and North Sutherland Fund The CNSFund was established by the Nuclear Decommissioning Authority, DSRL and Dounreay Stakeholder Group to distribute a £4m funding package to community organisations for projects that will increase the attractiveness of Caithness and North Sutherland as a place to live, work and invest.
Wednesday 12th June, 10am-1.30pm. Pulteney Centre, Wick.
Wednesday 12th June 2019, 10am-1.30pm. Pulteney Centre, Wick.
Applications for the NHS Highland Third Sector Funding have just opened. NHS Highland believes that a thriving third sector is a real asset to the Highlands.
THE county's third Health and Wellbeing Market is taking place at the Pulteney Centre in Wick on Saturday May 18th. There will be more than 20 stalls offering information on health and wellbeing services that can be accessed in Caithness.
With spring around the corner we will be looking forward to some nice weather and more daylight to enable us to get outside more. There is more and more evidence that making more use of local green spaces and natural places can help guard against and manage key health issues such as depression, coronary heart disease, stroke, type 2 diabetes, obesity and dementia.
Question Is it not ironic that funds are being disbursed via Scottish Government when at the same time local councils are making major cuts in third sector funding and education? --------------------------------------------------------------------- --------------------------------------------------------------------- Communities in the Highlands and Islands have been awarded more than £2 million to find new ways to improve people's lives and services. The funding will benefit 22 community and third sector groups who will use the investment to deliver innovative and long-lasting projects which tackle inequality, poverty and support inclusion in the local community.
Caithness Voluntary Group, in partnership with Pulteneytown People's Project and Thurso Community Development Trust have been awarded 183,296 to employ the four full-time development workers and a part-time co-ordinator. The 12-month project will employ, a community development worker for Wick will be employed by PPP and based at the Pulteney Centre, as will a childcare development worker.