IS the scorrie's traditional diet of town titbits and leftover takeaways set to change?
24th May 2015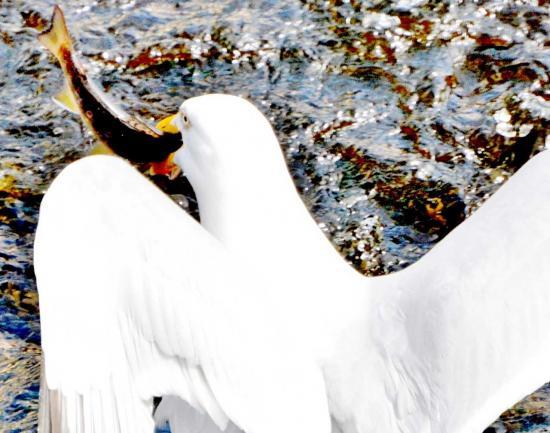 That's the question posed after this gull was snapped on a rock below Wick town bridge, by Noel Donaldson on Saturday. He thought it was odd to find a scorrie sitting in the middle of the river and trained his camera on it. At first the gull starred down into the water, as he was scanning the river bed, then launched forward into the river, surfacing with what appeared to be a salmon smolt.

He maneouvered the fish in his beak and down it went. Given that one scorrie feeding, tends to attract competitiors, other members of this feathered fraternity might stage a return to fishing for food, which would be bound to cause anglers some concern.