If You Go Down To Dunnet Woods Today
15th May 2015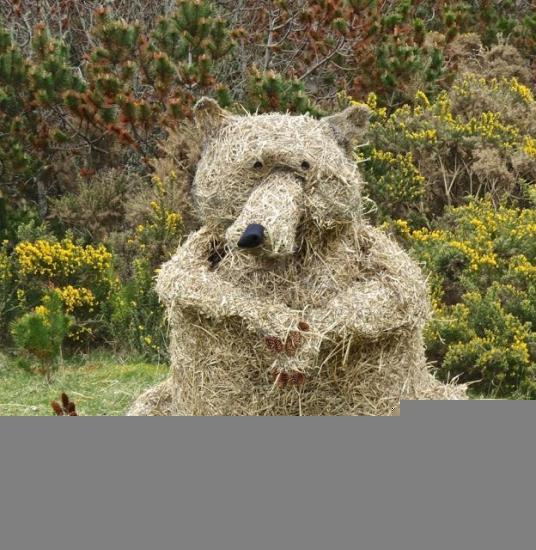 You might be in for a big surprise as The Dunnet Forest Bear has come out of hibernation.

Over the last few years Dunnet forestry Trust has been transforming the forest making it more interesting and renewing planting to make it more interesting and increase the biodiversity.

With many paths for walks and cycling this is a gem on that sparkles more and more each year. Increasing bird life is becoming more and more visible as the renewal continues.

Working to make it self-sufficient he trust raises funds by selling logs and poles.

If you have not been there for while go and take look around and see the changes. Many activities take place in the forest and often is used for outings by families and groups.

Being close to the sea gives you the chance to walk in the forest and also stroll on the magnificent Dunnet Beach on the other side of the road.

Volunteers carry out many of the jobs required to make the forest a living and thriving place.

The Dunnet Forestry Trust web site gives more informationwww.dunnetforest.org/

Head over for a pleasant walk about and watch out for bears.