Volunteer At Mary Ann's Cottage
12th April 2015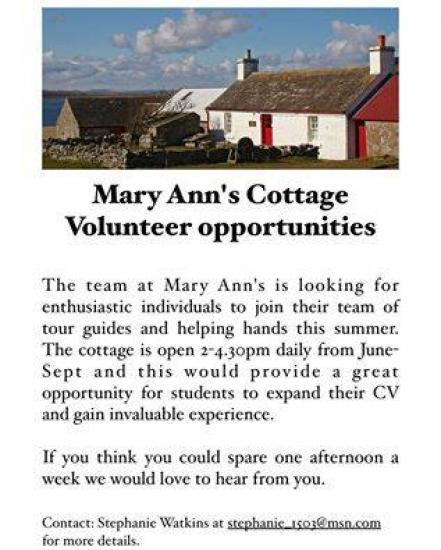 Would you like to help out at the cottage stopped in time?
Related Organisations
Related Articles
This article was published in the Caithness field club Bulletin Westside Croft (Mary's Cottage), Caithness A Fenton I have known Westside croft at Dunnet Head in Caithness since the 1960s. Then and in the 1970s, I carried out an examination of the buildings and their contents with the willing help and support of James and Mary-Ann Calder.