Volunteer At Mary Ann's Cottage
12th April 2015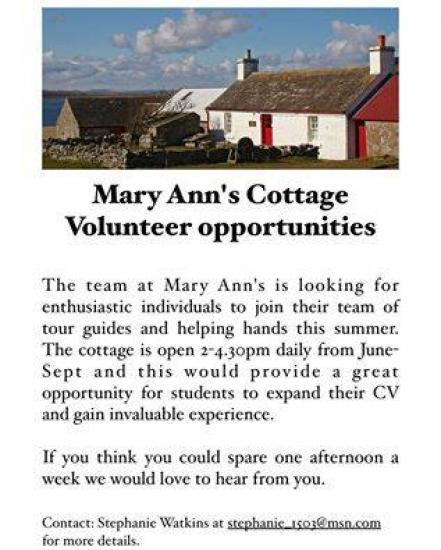 Would you like to help out at the cottage stopped in time?
Related Organisations
Related Articles
We are almost at the start of our new season at Mary Anne's Cottage in Dunnet. Recruiting volunteers has become increasingly difficult these last few years, and with the 1st May looming we are realising that we will possibly be struggling this season with who we have; two of our regulars have opted to become 'standby', meaning they are only able to help on an emergency basis.
This article was published in the Caithness field club Bulletin Westside Croft (Mary's Cottage), Caithness A Fenton I have known Westside croft at Dunnet Head in Caithness since the 1960s. Then and in the 1970s, I carried out an examination of the buildings and their contents with the willing help and support of James and Mary-Ann Calder.