Wick Anchor Boys At Local Caravan And Camping Site
1st June 2006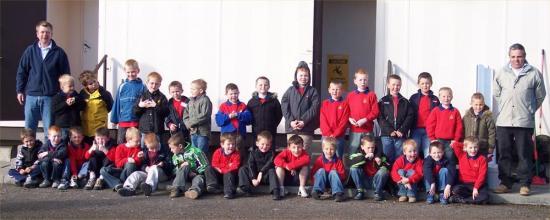 Pictured here are the Anchor Boys who are part of the Boys Brigade reformed last year in Wick.
Related Organisations
Related Articles
We have a small collection of old photographs from the Boys Brigade in Wick. The earliest dates back to 1887.
The Wick Anchor Boys have restarted and a good number of boys have already joined up for the weekly meeting in the BB Hall. The group suffered from a lack of leaders but has now reformed.