Royal Christmas pressie was "a piece of cake"
20th December 2013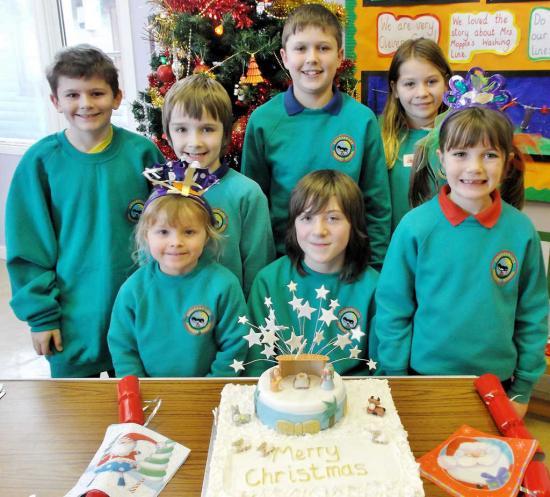 Reporter Noel Donaldson

FEW, if any pupils in the country can boast an extra-special Christmas present from royalty... and certainly not every year.

But, despite being an annual occurrence, the magnificent cake gifted by Prince Charles, again attracted some early festive excitement among the pupils of Britain's most northerly mainland school, Crossroads Primary, when it arrived the other day.

The heart-warming festive tale is well over half-a-century old and goes back to the 1950s when the Queen Mother bought Barrogill Castle as her Highland home and renamed it the Castle of Mey.

Each year she gifted a cake to the the village school and when it closed in 1969 and the pupils were transferred to Crossroads Primary, Her Majesty continued the tradition and had a bigger cake baked at her London Home, Clarence House, so that all the kids on the increased roll would get a piece. And when the Queen Mother passed away in 2002, the tradition was proudly maintained by her grandson, the Duke of Rothesay, a regular visitor to the castle during the summer.

The cake was baked at the Castle of Mey by Jenny Dunnet.

Crossroads head teacher, Jacqui Budge tells me that the delighted pupils would each be getting their photo taken with with cake as a permanent souvenir and will each take a piece home with them when the school breaks for the festive hols.

As always, the royal cake has gone down a treat.