The Twelve Days Of Debtmas
12th December 2013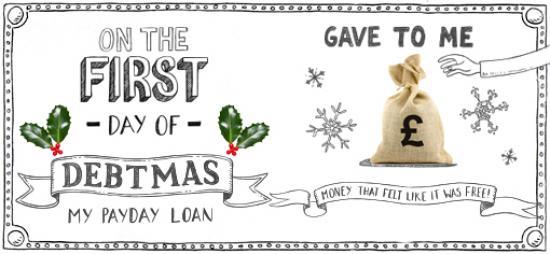 This play on the old Christmas song is warning not to get into too much debt over the Christmas period and especially not with pay day loans. Take a look at the 12 Days of Debtmas

Read the web site and then think about joining your local credit union which in Highland and Islands is www.hi-scot.co.uk

The Hi-scot credit union is run for the benefit of members and has no shareholders other than members.

Check out www.hi-scot.co.uk and get saving even a small smount for christmas or anyother event you wish.

Hi-scot also makes loans to it smemebr at probably the best interest rate you can get and you wil not oile up a huge debt on interest charges. you can check it with the calculator on the site.