Ex Police Chief Bids To Be Caithness Landward Independent Councillor
30th October 2013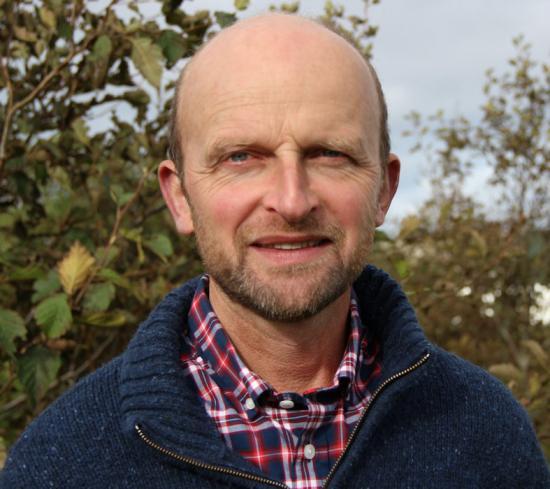 Matthew Reiss recently retired as chief inspector of police in Highland and is still fully committed to his adopted county where he still lives and now intends to represent the people of Caithness as an Independent councillor if he can gain support from the people of the area. He has been stationed in Caithness several times over his career as he progressed up the promotion ladder.

Having been involved in Caithness affairs and always shared his expertise with councillors and reported to any local bodies that sought his help he has a huge amount to offer as an Independent councillor. The changes to the new police set up are far ranging and Matthew's expertise in this area will be invaluable to making sure that Caithness gets the most from the new arrangments as councillors scrutinise what is happening.

Matthews skills and experience are wide ranging and he says it all in his short statement - "If elected I believe I could serve the landward community in a new role and hopefully put something back into our community which is very special. I share and understand public concerns about Dounreay's run down, employment generally, Berriedale Braes and NHS provision - I would simply do my best to strongly represent our fine county regarding these issues and also help folk with day to day problems they are worried about. I also have a genuine interest in agricultural matters and obtained a Degree in land management prior to joining the Police. My many years with the Police in the Far North has given me a good insight into the Council's role and also the social issues that are of concern."

The timetable for the election for the return of a councillor for Ward 4 (Landward Caithness) of The Highland Council has been confirmed today. Candidates have until 4pm on Monday 28 October 2013 to confirm they are standing. If the seat is contested, a by-election will take place on Thursday, 28 November 2013. Nomination forms are now available from David Sutherland, Depute Returning Officer, Chief Executive's Office, Highland Council Offices, Government Buildings, Girnigoe Street, WICK, KW1 4HW or via The Highland Council's web site: www.highland.gov.uk/yourcouncil/elections/ Anyone eligible to vote can apply for either a postal vote or to vote by proxy. The latest time to apply for a postal vote is 5.00pm on Wednesday, 13 November 2013 and the deadline for anyone wishing to apply to vote by proxy is Wednesday, 20 November 2013. Advice on postal and proxy voting is available by contacting the Electoral Registration Office on 0800 393783. The Returning Officer is the Chief Executive of The Highland Council, Steve Barron and the count will take place at the Assembly Rooms in Wick on Friday 29 November 2013.
Note To Candidates In Landward Bi-election. - email your photo and profile to bill@caithness.org for inclusion in our Bi-election section to be added shortly.