Highwayman steals the show and its supreme prize
20th July 2013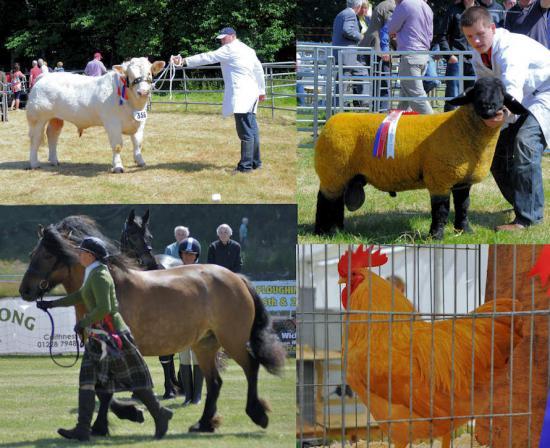 Report by Noel Donaldson

ALL the Highwayman from Olrig Mains had to do was to "stand and deliver". ...and the quality young bull did just that, as the cattle leader and supreme overall, at the Caithness County Show yesterday.

John Morris's magnificent Charolais - Olrig Highwayman to give him his official handle - making his county debut, was adjudged the champion-of-champions by Mr M Allan, Durran Mains, Castletown, pipping his nearest rival, the Suffolk tup lamb which took the reserve supreme spot.

Highwayman, by Sandleford Duggan out of Olrig Dubuarry, January 2012, was champion at the Forfar calf show, last November, and, more recently, won the junior bull rosette at this year's Royal Highland Show. The Suffolk lamb from Scott Webster, Lower Reiss, also acquitted himself well in his first outing at the 172nd Caithness, which attracted a record crowd in glorious sunshine.

The horse championship went to Ashleigh Campbell, Oldwick Mains, for her over three-year-old yeld mare, Craignetherty Amanda. The overall goats championship was won by Messrs Meikle, Windy Ha, East Mey, for the second successive year, though with a different animal.

Reigning supreme in the poultry tent was A McCarthy, Seafield View, Mey.