Trinity Sailing Voyage With Music
17th July 2013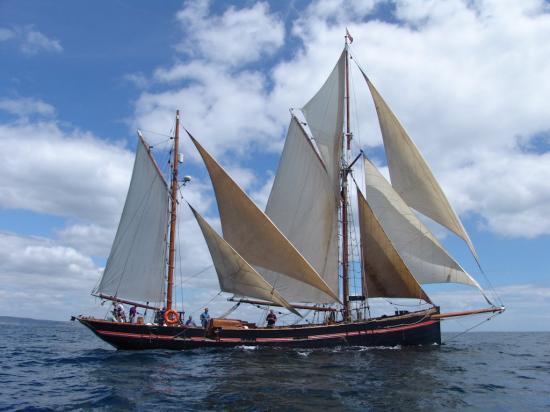 ďTrinity Sailing Foundation operate three historic vessels, and one of them, Leader built in 1892 is cruising the West Coast of Scotland this August. She is hosting a music cruise on the 17th of August to the 23rd of August, starting and finishing in Oban. On board there will be two resident musicians and people are welcome to bring their own instruments and join in as much or as little as they want.

As well as music for entertainment, there will be plenty of opportunity to help sail this amazing ship and explore the stunning West Coast. Our trained staff of Skipper, Mate, Bosun and Cook are there to ensure this is a truly memorable experience with a lot of laughs.

The cost of a berth is £750, which does include all your food. For more information please give us a call on 01803 88 33 55, or have a look at our website www.trinitysailing.org.

Wide open spaces and quiet places, good company, excellent food and the sheer enjoyment that comes from helping to sail some of the finest classic ships still in use. This is cruising the Trinity way. For those with a sense of adventure it is a friendly and rewarding way of getting away from it all.