Harbour day on the crest of the wave
16th June 2013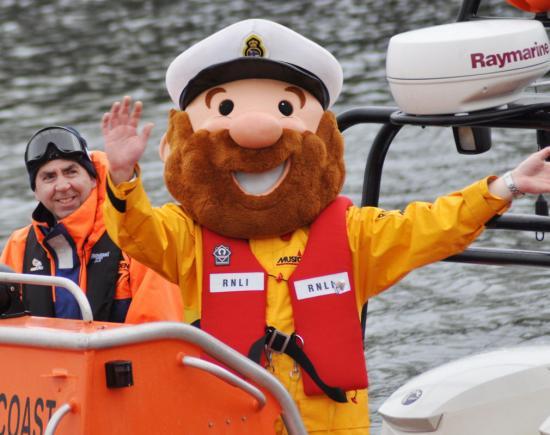 IT would have taken a good bit more than grey skies and a chill breeze to deter folk from Wick Lifeboatís harbour day which has become a firm favourite in the summer season.

Locals and visitors alike made the most of the attractions in a packed programme on Saturday 15th June 2013, which included boat races, sea trips, and music from the Wick RBLS Pipe Band and Addie Harper and his pupils, interspersed with Highland dancing.

Pride of place, on the maritime side of things, went to the Wick lifeboat, Roy Barker and the Wick Societyís fine old lady from the herring era, the Isabella Fortuna, which were well patronised. A small band of suitably-clad pirates came ashore but only to help things along. Popular too, was the barbeque stall and model display.

If the packed marina yachts, suitably decked with flags, was anything to go by, the need for addition berthing couldnít have been more obvious and an extension is to be financed by a recent funding award from the Highland Fisheries Local Action Group (FLAG).

It was great to see the inner harbour, so busy with leisure craft and the increased capacity can only generate further optimism for the portís future.