The Dunbeath Fishings Project
1st June 2013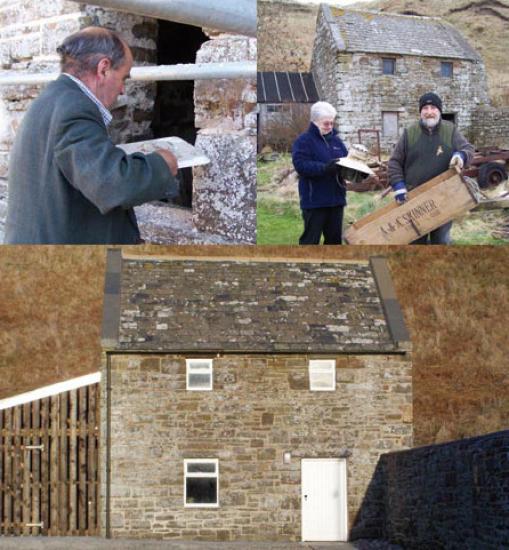 'The largest crowd at the harbour since the heyday of the fishings'.

Around 1850 Dunbeath was one of Caithness's top three fishing villages until lack of a proper harbour resulted in the 'chase for herring' moving elsewhere. Local families still retain connections with their seafaring past.

The Dunbeath Preservation Trust wanted to tell the story of the fishings before it was lost. Building on their experience of running the Dunbeath Heritage Centre and with full community backing, Trustees put together a funding package to restore a harbour storehouse and a herring gutting wall.

LEADER funding supported the project. Volunteers received training in interview techniques to gather people's stories which were woven into interpretation at the harbour.

The primaryschool was fully enga ed, pupils' artwork enhancing the landscaped access path. Contractors gained lime mortaring skills and a local business moved into the
restored building.

'It was an almost perfect project. The recipe for success is having the community behind you and a track record of spending money wisely and well.'

'The largest crowd at the harbour since the heyday of the fishings'

PHOTOS
Learning the skills of lime mortaring
Assessing the harbour's heritage
New business for the storehouse

LEADER contribution: £13,198

For more information on Highland LEADER, see www.highlandleader.com
To request a copy of the new 'Revitalising Communities in the Highlands' booklet please contact Planning and Development Service, The Highland Council, Glenurquhart Road, Inverness, IV3 5NX.