Caithness Radio Station Caithness FM Celebrated 15 Years Birthday
26th April 2013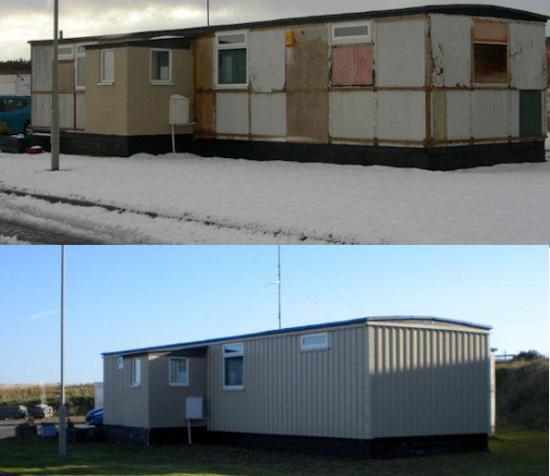 The local Caithness raido station Caithness FM celebrated 15 years of broadcasting to the county.

Transmitting from their little studio at Ormlie in Thurso the many volunteer presenters have kept the music and requests flowing.

Recently the station had a makeover as the cabin where the programmes come from had been showing signs of deterioration of the years. See the photo.

Caithness FM broadcasts on 102.5

You can contact Caithness FM to make requests or other enquiries at -

Phone 01847 890000
Email studio[AT]caithnessfm.co.uk
Website http://www.caithnessfm.co.uk

You can see photos from the celebration evening at -
http://www.facebook.com/pages/Caithness-FM/328858457210228?fref=tse

We wish Caithness FM another 15 successful years and a long and happy future.